Discounted Ear Piercing Services In Liverpool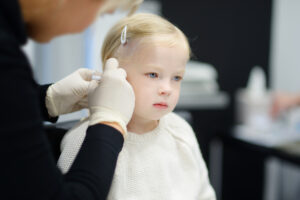 Looking for an ideal place to get your ears pierced? Well, you just found one. Save and Deliver is a certified compounding pharmacy in Liverpool that has facilities like ear piercing and free blood glucose testing services, along with providing medicines.
Save and Deliver, has been an expert in generating happy and satisfied customers over the years of service. Our stores are recruited with friendly professionals who believe in communicating with the customers well before providing them what they need. We make sure none of our customers leave disheartened. Our medication management team confirms the availability of all kinds of medicines in our stores. In case the medicine you need is not available, we make an effort to get it for you at the earliest.
Our ear piercing services are wide open throughout the day for you. We are available for extended hours every day. We have online facilities for our customers who prefer doctor consultation and medicine purchases through online methods. You may check our website to know more about it.
The other facilities that Save and Deliver have brought for its customers are blood glucose testing and ear-piercing including ear piercing for babies. We have special resources for ear piercing for kids and professional methods to conduct ear piercing for babies.
If you are looking for ear piercing with a needle near me, we might not be among your nearest ear piercing locations, but we are definitely worth your visit. If you are about to get some good ear piercing services near you, do read below to get some ideas regarding the precautions.
Things To Keep In Mind Before Getting Your Ears Pierced
Getting ear piercings or any other piercings needs a lot of patience. If you have made up your mind to get an ear piercing, then you should keep certain things in mind.
Initially, the procedure might seem painful, but you tend to overcome the pain quickly with the right ear piercing chemist. All you get is a few seconds of agony and stress. Things generally get normalized after that. However, if you fall at the hands of some non-professional, then the entire process might seem like torture. There are chances for you to get an infection if your ears are not pierced at the right place.
The expert ear piercing chemists usually conduct the ear piercing with a needle. Another salient measure that should be ensured before getting a piercing is that the used needle is sterilized. Otherwise, you might get infected by the germs present in it or, at worse, get the pathogens inside you, which might have been present in the person on whom the needle was used earlier. To avoid such situations, make it a point to go to certified and reviewed places. Save and Deliver has a reputation for being extremely particular with cleanliness. We take no chance when it comes to your safety.
.
If you are contemplating where to get ear piercing done or finding the best ear piercing for babies or ear piercing for kids near you, then visit our pharmacy to learn more about our processes. We also conduct ear piercing for boys, ear piercing for girls, and ear piercing for men.
Save And Deliver – Local Late Night Pharmacy In Liverpool
Save and Deliver is a pharmaceutical unit that helps get your ear pierced, apart from getting your medicines. We also deliver medications for nursing homes. Our team arranges free health check-up near me camps as an initiative to help the needy. As we check our patients' blood glucose levels, we are often addressed as blood pressure testing pharmacy..
Our motive is to provide you fast and easy, and also late-night medical services throughout the day. Along with that, we also have services like ear piercing for kids, girls, and men. If you are searching for some good, ear-piercing places near you, then consider our services to help you get your ear pierced at affordable rates.