We have a dedicated and passionate focus on servicing fertility clinics within Liverpool and the surrounding suburbs.  Through our experience, we acknowledge and understand the unique and tailored requirements of both IVF practitioners and their patients.
Personalised services that go above and beyond
In servicing IVF Australia Liverpool Clinics, we offer several points of difference:
Convenient Trading Hours – Our pharmacy providing medication for fertility treatment is open 365 days a year from 8:00 am to 11:00 pm, making our facility accessible for you and your patients.
Free Delivery – Our IVF medication pharmacy offers free daily deliveries to any fertility clinic Liverpool within a 30km radius of our pharmacy which includes all required material and medication for fertility treatment along with complimentary counselling packs that your patients may require.
Diverse Product Range – Both in a reliable and timely manner, we provide an extensive range of IVF medication in large quantities to suit your patients' needs.
Free Postage Australia Wide – Our IVF Liverpool pharmacy can post your medical order in freezer packed protective containers at no additional cost and will be dispatched to your designated location.
Compounding Pharmacy – With over 25 years of experience as a local compounding pharmacy and a member of the Professional Compounding Chemists of Australia (PCCA), we provide quality compounded products at competitive prices.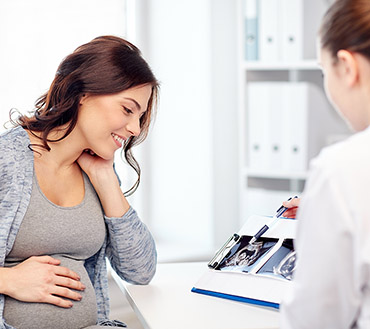 We provide high-quality compounded products and specialised medication at competitive prices
Our highly engaged team of pharmacists and support staff specialise in servicing any fertility centre Liverpool and guarantee a high-quality service in order to deliver specialised medicine for fertility treatment to you and your patients.
If you would like to register your clinic's interest in working with Save & Delivery Pharmacy Liverpool, please click below to complete and submit the enquiry form. Once we have received your application, one of our dedicated team will contact you to discuss your enquiry.
TESTIMONIALS
"As a fertility clinic, time and access to specialised medications are paramount. We love that Save & Deliver are open every day till 11pm, 365 days a year, which is a bonus for our clinic in times of urgency. They are well stocked on all our clinic's needs and offer a free home delivery service or postage according to the area.
Save & Deliver Pharmacy has been a wonderful asset to the Demeter Fertility Clinic. The staff are extremely helpful, courteous and very knowledgeable. They provide a personalised service that goes above and beyond. Simply unbeatable!"
Jill Wild – Head Registered Nurse (RN), Demeter Fertility
Looking to have your specialised medication delivered to your fertility clinic? Contact us on (02) 9821 1952 or enquire online.