Free Websterpak & Medicopak Medication Management Systems In Liverpool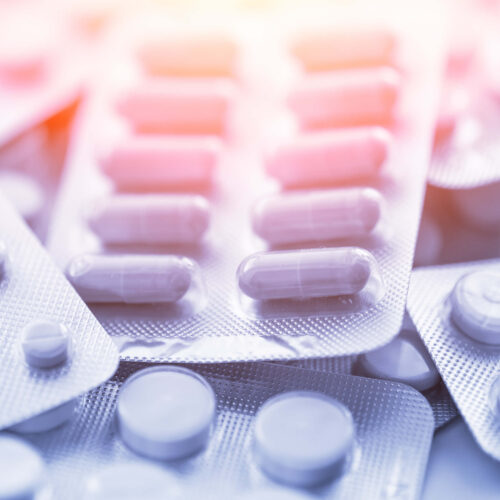 Medication management is essential, keeping in mind the present scenario of people's health. It is found that the majority of residents in Liverpool do not follow the regular intake of medicines that are prescribed to them. People are ignorant of their health, which is the cause of the rise of unhealthy lifestyles each day. However, sometimes a patient's condition prohibits them from scheduling their medicines. This happens when a person suffers from extreme physical or mental trauma. It is then that medication management comes to the rescue.
A Medication Management Plan helps a patient follow the routine for their medication distinctly. This is an initiative to assure the patient's family regarding the proper intake of medicines. Medication management for elderly is essential to help the aged patients not lose their health by compromising on their medicines.
Thus, Save & Deliver Compounding Pharmacy has decided to provide its customers with a proper medication management cycle as an initiative to help them out with their daily medications. Our team responsible for this service is a group of experienced professionals who shall guide you towards a healthier life.
Here's How We Can Help With Your Medication Routine
We take this opportunity to help you understand the importance of regular intake of medicines. When it happens otherwise, your system fails to completely absorb the nutrients from those medicines and show some good impact on the body. What is the use of having medications then?
To make your body use its supplements properly, go for regularity, and if you fail to do so, then contact us for getting medication management done.
Our team regularly reminds you of your routine and checks your progress rate after a regular time interval. We have special medication management for elderly patients and also for fertility clinics. These are special cases that get our immediate attention. We provide you with medication management tips that would eventually make you self sufficient to follow your routine.
Save & Deliver – Local Compounding Pharmacy In Liverpool
We are a compounding pharmacy in Liverpool, intending to help our customers with their medications. We have been in charge of medicines for nursing homes in Liverpool and nearby suburbs. This earned our pharmacists experience and perfection. We cater to the needs of our customers and ensure that their demands are sorted at the earliest.
We also provide medication for fertility clinics at very competitive prices. We have medication management services for seniors and for everyone who fails to maintain a proper intake routine of their medicines. We guide our customers with the utmost modesty and sincerity.
Apart from the regular pharmaceutical services, we also have facilities like ear piercing with needle and free blood glucose testing services. We offer free blood pressure testing services as well. Visit the nearest one to you to enjoy these services.
If you are looking for some medication management near you or a free health check-up, then we have exactly what you are looking for. The tips for medication management that we provide are solely to make you realize the importance of being self-sufficient. We are reviewed excellently by our customers, which helps us emerge as a more responsible and confident provider of pharmaceutical services in Liverpool.